Sinning With A Policy/The Brett Sessions
Label: Hell Yeah Records (cat#06)
Audio CD (1992)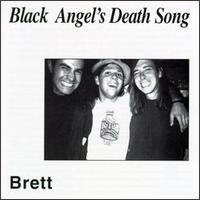 1. More
2. Brothers and Sisters
3. Brown Water/Nothing Remains
4. Bernadette
5. "Nigger"
6. What Will It Take?
7. In These Times
8. The End
9. Rollercoaster
10. Destroy the Evidence
11. Nothing Equals Nothing
12. What Do You Mean?
13. 12 Stations to Go
14. Spanish Cobras
15. Fall in the Fire
16. Are You Done?

Availability: out of print, but can be bought used cheap at Amazon (link)
Listen: 30-second mp3 clips of each song can be heard at Walmart.com (link)
Tracks 1-8 are Sinning With A Policy (1992)
Tracks 9-16 are The Brett Sessions (1990)
Some of the Brett tracks had been previously released as 7" singles.
"The End" is a cover of The Doors
Due Ragazze
Label: Hell Yeah Records (cat#23)
Audio CD (Sep 23, 1994)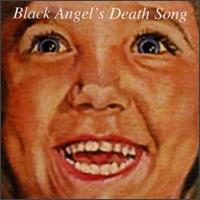 1. Madonna
2. That Feeling
3. Virginia Is for Lovers
4. Hurry up and Wait
5. Peter Rides
6. The Other Shoe
7. Parallel Lines
8. Shanked
9. Jennifer's Boyfriend
10. Shocker
11. Verbatim
12. Your Local Police
13. When Morning Comes
14. The Nave Remains the Same

Availability: out of print, but can be bought used cheap at Amazon (link)
Listen: 30-second mp3 clips of each song can be heard at Walmart.com (link)
Listen: "Shocker" (full song mp3)
Recorded Feb & Mar 1994
Also released on vinyl in Italy under the alternate title Two Girls.
"Shocker" is an old song written by Eric Avery (Jane's Addiction, Polar Bear) and was originally a song by the band Scrunge (featuring Jack Gould, Eric Avery, Chris Brinkman, and Herman Gould.)
"Parallel Lines" was adapted from a poem by Deborah Harry
The cd includes a couple hidden bonus tracks.
Super Everything
Label: Alive Records (cat# 18)
Audio CD (April 8, 1996)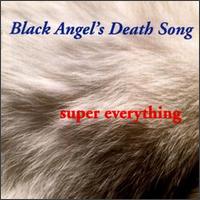 1. Danceteria
2. Nothing Equals Nothing
3. Topper
4. Dragstrip 66
5. Supersonic
6. Big Hands
7. Four Lane Highway
8. Dead Bee Sting
9. Why Write Songs?

Availability: out of print, but can be bought used cheap at Amazon (link)
Listen: That Amazon link above also has 30-second audio clips of every track
Recorded Apr 1995-Jan 1996