WRITTEN:
"Been Caught Stealing" is said to have been originally conceived during a jam at the Scream in L.A. on August 19, 1988 during a break for the filming of the live footage for the "Mountain Song" video. The guys then forgot about it for a while, until deciding to rehash it during the recording of Ritual.

IN THEIR OWN WORDS:
From Guitar World, 11/97...
Perkins remembers one particularly spare treatment of "Been Caught Stealing," with a hip-hop style rhythm and Navarro playing an electric guitar in front of a microphone, without plugging the axe into an amplifier.
And then there are the dog barks on "Been Caught Stealing."
These were the work of Perry Farrell's pet, who would respond to the song's hip-shaking' groove with some fearful yelps.
"We just thought it would be interesting to hear the dog on the song." Navarro remembers. "So we put a microphone in the vocal booth, and when Perry went in there and started running around with the dog, he- - the dog - started barking, and that was that. It was just one of those happy accidents. It wasn't like somebody said, 'Hey let's get a dog-barking sample in here.'"

Dave in Guitar Player, 1991...
"'Been Caught Stealing' has a jangly sound that comes in a few bars after the dirty guitar part. It's three tracks of electric guitar unplugged--just a mike on the strings. It's a completely cool sound. I see music. For me, every color in the rainbow comes out of our songs. I think we're really colorful."

Stephen from a WB press release, '97...
He described the outtake of the hit song "Been Caught Stealing" from "Ritual De Lo Habitual" as a quirky version that was pulled from one of the tapes he collected and listened to at the end of every day in the studio. "This version is cool, kind of loungey, way more casual."

Steve talking about the Kettle Whistle version again, 11/97...
"This version of 'Been Caught Stealing' will blow your mind--Perry wasn't singing it for the public, he was just showing us the parts sort of. It's real down-to-earth and loungey and funny; it makes people smile."

Casey Niccoli, 99...
"BCS kinda backfired on him, he never wanted it to be so mainstream. believe me if perry wanted to get more radio airplay he would have had more radio airplay. he didn't want to be the next Gun's n Roses or the equivalent. it was much easier for bands like Nirvana to come out because perry kinda showed the industry that you can be huge and not mainstream. (something like that)"

Perry introducing the song, L.A. 10/23/97..
"You know, every age is a different age. There's an age for wisdom, and there's an age for sheer blind stupidity. I like that age a lot. Wisdom's kinda a tough deal. But anyway, this is from an age of blind stupidity. And it felt so good."

LIVE:
* Played at nearly every show in '90 & '91.

* The Relapse played this at only one show in 97: the 'dress-rehearsal' show at L.A.'s Grand Olympic Auditorium on October 23, 1997.
* It was played a few times during the first part of the 2001 tour, as well as occasionally at the 2002 shows.

ADDITIONAL INFO:
* "Been Caught Stealing" was Jane's Addiction's biggest hit thanks in part to the video getting heavy play on MTV. It was directed by Casey Niccoli. Click here for more info on the video

* A remix of the song was included as a b-side to the single. It later appeared on the Live & Rare import and Perry Farrell's Rev cd. Many fans prefer this version to the original.
* The spoken intro to the Kettle Whistle version where Perry is talking about stealing friend's women is taken from the 12/20/90 Hollywood Palladium show.

* Jam band Phish have covered "Been Caught Stealing" in concert. The first occurrence of this was 8/1/98 at Wisconsin's Alpine Valley Music Theater. Then again at their 11/8/98 show at UIC Pavilion, Chicago, IL. And again at their 11/19/98 LJVMC, Winston-Salem, NC show.
* I remember hearing about some college marching band playing the song as well.

* Liam Howlett, from UK techno group Prodigy, sampled some of "Been Caught Stealing" on his album, The Dirtchamber Sessions -- Volume 1.
* Swedish hip-hop guy Thomas Rusiak's song "Whole Lot Of Things", appearing on the One Night At McCools soundtrack, apparently samples "Been Caught Stealing" as well.

LYRICS:

I've been caught stealing;
once when I was 5...
I enjoy stealing.
It's just as simple as that.
Well, it's just a simple fact.
When I want something,
I don't want to pay for it.
I walk right through the door.
Walk right through the door.
Hey all right! If I get by, it's mine.
Mine all mine!
My girl, she's one too.
She'll go and get her a shirt.
Stick it under her skirt.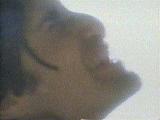 She grabbed a razor for me.
And she did it just like that.
When she wants something,
she don't want to pay for it.
She walk right through the door.
Hey all right! If I get by, it's mine.
Mine all mine!
We sat around the pile.
We sat and laughed.

We sat and laughed and waved it into the air!
And we did it just like that.
When we want something, we don't want to pay for it.
We walk right through the door.
Walk right through the door.
Hey, all right!
If I get by, it's mine, mine, mine, mine, mine, mine, mine...



---