BACKGROUND:
Most big Jane's fans are familiar with the Deconstruction song "Iris", an instrumental highlight on their 1994 album released on American Recordings. But what many don't know is that it had been written years earlier, in Jane's Addiction's heyday. Eric, Dave, and Steve often jammed it at soundchecks and occasionally live, while waiting for Perry.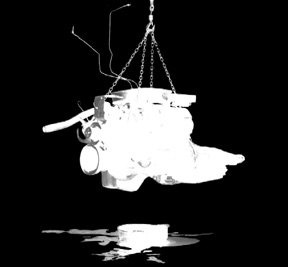 It was originally called "San Francisco." Later it became "Beverly's Unborn".. after Michael Murphy's wife, who was pregnant at the time (Michael was the drummer for Deconstruction). By the time they were ready to release the Deconstruction album, the baby had been born and named "Iris"... so they changed the name of the song.

WRITTEN:
By Eric and Dave around '87 or '88.

IN THEIR OWN WORDS:
Eric, '99...
Dave and i jammed "san francisco" while waiting for a friend in sf. We renamed it "beverlys unborn" after Michael murphys wife got pregnant and finally "iris" after Michaels daughter iris was born during mixing.

Eric in an interview, circa '94...
"But it's interesting. I was just thinking about my travels up and down the coast during the making of this record [Deconstruction] and how much of a sense of place there is. I mean before we changed the name, there were three places named: L.A., Big Sur, and San Francisco."

LIVE:
As mentioned, it was mostly just jammed at soundchecks, and not too often live.
I only know of two recorded versions, one from 11/1/88 Florida and one from a 4/25/89 L.A. soundcheck.
AUDIO:
MP3 of San Francisco (Iris) + Up The Beach + jam 10/22/88 Jannus Landing, St. Petersburg, FL (these songs were played at the beginning of a show while the guys waited for Perry who was apparently finishing up some business backstage.)
* Early Deconstruction demo, circa '92/'93