BACKGROUND:
"Mountain Song" was the first song Eric and Perry ever wrote together as Jane's Addiction. As well as the first song all four members jammed together when Dave joined.

WRITTEN:
By Perry and Eric in late 1985.

IN THEIR OWN WORDS:
Perry at a live show in L.A. on 12/19/90, right before "Mountain Song."...
"When I first came to L.A., I would go up to Laurel Canyon, I'd look down at the lights at night... I'd say 'I bet every one of these motherfuckers will know my name'...Every little fuckin' house way up there on top of that mountain. Feels good now."

From Jane's Xine...
Phil: What's your favorite Jane's song?
Eric: I don't know. Maybe Mountain Song because it was the first thing Perry and I came up with (pre-Janes) and I love Dave's guitar solo at the key change.

Dave talking about when he joined Jane's, Guitar World 11/97...
"They gave me a tape, and I heard a few songs and really liked them. Stephen picked me up from my apartment in Westwood and took me over to Perry's place. That was the first time I met Perry. He opened the door and said, 'Hey!' He was really excited and happy - and really young. We went inside and started playing a grove which is now referred to as Mountain Song. Perry said, Wow, that sounds completely different. And from that point on, I was in."

From BAM magazine, issue 297 12/2/88...
But it's the riveting "Mountain Song," subject of the video, that best reflects Farrell's disregard for the rules. "It's like cash in, do it now, don't let anything stop you," he says of the lyrical message. "I look at life like, 'I do what I want. And some things are illegal.'"

LIVE:
* "Mountain Song" has got to be the most-played song performed by Jane's, being a fixture in nearly every set since 1986 to the band's current incarnation.

* Porno For Pyros played it quite a few times as well. First at Board-AID II in March '95, then often on the Good God's Urge tour. Probably the most well known occurrences happened in February '97 at Howard Stern's movie premier with Dave Navarro and Flea, which was broadcast live on MTV.

ADDITIONAL INFO:
* Trevor talked to Stephen and had this to say..
"steve hung out in burlington a couple days before the drum clinic so he talked a lot about atmosphere and soaking up the environment. the coolest thing about his drumming is that he goes for certain feelings and ideas that he tries to get across in his instrument, for example ... mt. song ..... he wanted his drums to sound like a drum kit rolling down the mountain."

* There are several versions of the "Mountain Song" music video. The most popular is the one on the Soul Kiss video, featuring live footage from the Scream in L.A. on August 19, 1988 mixed with footage of Casey during the making of the Nothing's Shocking album cover sculpture, plus some clips of band members kissing. An edited version of that has been played on MTV. There is also a version Warner Bros. made without any input from the band.

* An early demo of "Mountain Song" was included in the film Dudes in 1987. It also featured on the soundtrack. That same version ended up on the Kettle Whistle album.
From a WB press release...
Another demo on the album is an early 1986 version of one of the band's signature songs, "Mountain Song," which Perkins revealed is the version JANE'S used to get signed to Triple X Records, their first label. "It just captures the most basic seed of Jane's Addiction because it's just a few months after Dave and I joined. Perry sings in a lower register and it's a lot slower, with some piano on it."

* Seattle band, Candlebox, was known to have covered "Mountain Song" live around the mid-90's.
* The intro to "Mountain Song" was sampled by the hip-hop(-ish) band Opm on a song called "Stash Up" on their album Menace To Sobriety.

LYRICS:

comin' down the mountain
one of many children
everybody has
their own opinion
everybody has
their own opinion
holding it back
hurts so bad
jumping out of my flesh
and i said -
cash in!
cash in now honey
cash in now
cash in now
cash in now honey
cash in miss smith
cash in now!
i was comin down the mountain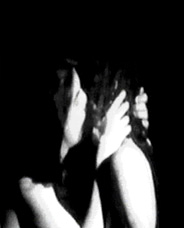 met a child she had pin eyes
we had the same opinion
had the same opinion
she was holding it back
it hurts do bad
jumping out of my flesh
and i said -
cash in!
cash in now honey
cash in now
cash in now
cash in now honey
cash in miss smith
cash in now!


NOTES ON LYRICS:
* Prior to recording Nothing's Shocking, Perry sang 'dark eyes,' instead of 'pin eyes.'

* In the album's lyrics sheet, it says "jumping right out her flesh..." for the second verse, but Perry sings "my flesh,"... same as the first verse.

* In the Kettle Whistle liner notes there are written lyrics to "Mountain Song" which include the additional lines...
looked up on the mountain
wanted to go higher
(As well as these lines, that were later used for "Had A Dad"...)
spoke to the mountain
listen to the sea
both said "the fountain, its the best that you can be"

FAN INTERPRETATIONS:
From John M.--
"comin down the mountain, one of many children.."
= i was withdrawing from heroin.
"everybody has their own opinion"
= everyone has their own 'special' symptom of withdrawal.
"holding it back hurts so bad"
= trying to act normal during withdrawal hurts so bad (it can kill you).
"jumping out of my flesh"
= withdrawal takes over, has a life of its own.
"cash in cash in..."
= i said buy some more heroin to get rid of the withdrawal....next verse is the same except...
"met a child, she had pin/dark eyes, we had the same opinion"
= one of the symptoms of withdrawal is the pupils changing in size regardless of the lighting.



---